▲Museo de la Inquisición en Córdoba
Perhaps, for real world witness, we all need to visit those Inquisition Museums in world & in China.

So far, is there any in China? I'm afraid not.

There should be some, otherwise, without Inquisition Museums in China,

How can Chinese people remember the torturing & suffering in Culture Revolution by CCP?
How can Chinese people remember 1989-06-04 Beijing Tiananmen Massacre by CCP?
How can Chinese people devote to ☞ Rinascimento Oggi | Renaissance Today | 今日文艺复兴?
☞ http://my.cnd.org/modules/newbb/viewtopic.php?forum=1&topic_id=87098&post_id=2669482&viewmode=thread&order=0#2669482
In my Spain trip plan, I didn't have this stop to visit Museo de la Inquisición, I even wasn't aware the existance of this Museo at all. It was discovered accidentally.
Originally, my special interests in Cordoba were triggered by 1 very well illustrated documentary compiled by BBC -
🎬"When the Moors (Muslims) Ruled Europe: Documentary"

http://blog.wenxuecity.com/myblog/54997/201110/219.html ,within that documentary, it introduces:
0:32:00 And his great achievement is this. The great Mosque in Cordoba. With the floor space, the size of four football playground...this is the largest Mosque in western Islam...the forest of 600 marble columns, dispear in distance, creating a mathematic infinity effect. All the columns and arches balanced on the top one another. Its shell-shape planisher has an extraordinary acoustic(☞ 声学效果), make anywere spoken inside audible to the entire congregation...
01 For the 1st time, I saw the pipes of pipe organ extend horizontally into the hall,the morning sunshine projects through mosaic glass, sprays into the hall, cheerful for every human being...

☞ Glance at this very unique pipe organ in the hall(click for 3264 x 2448)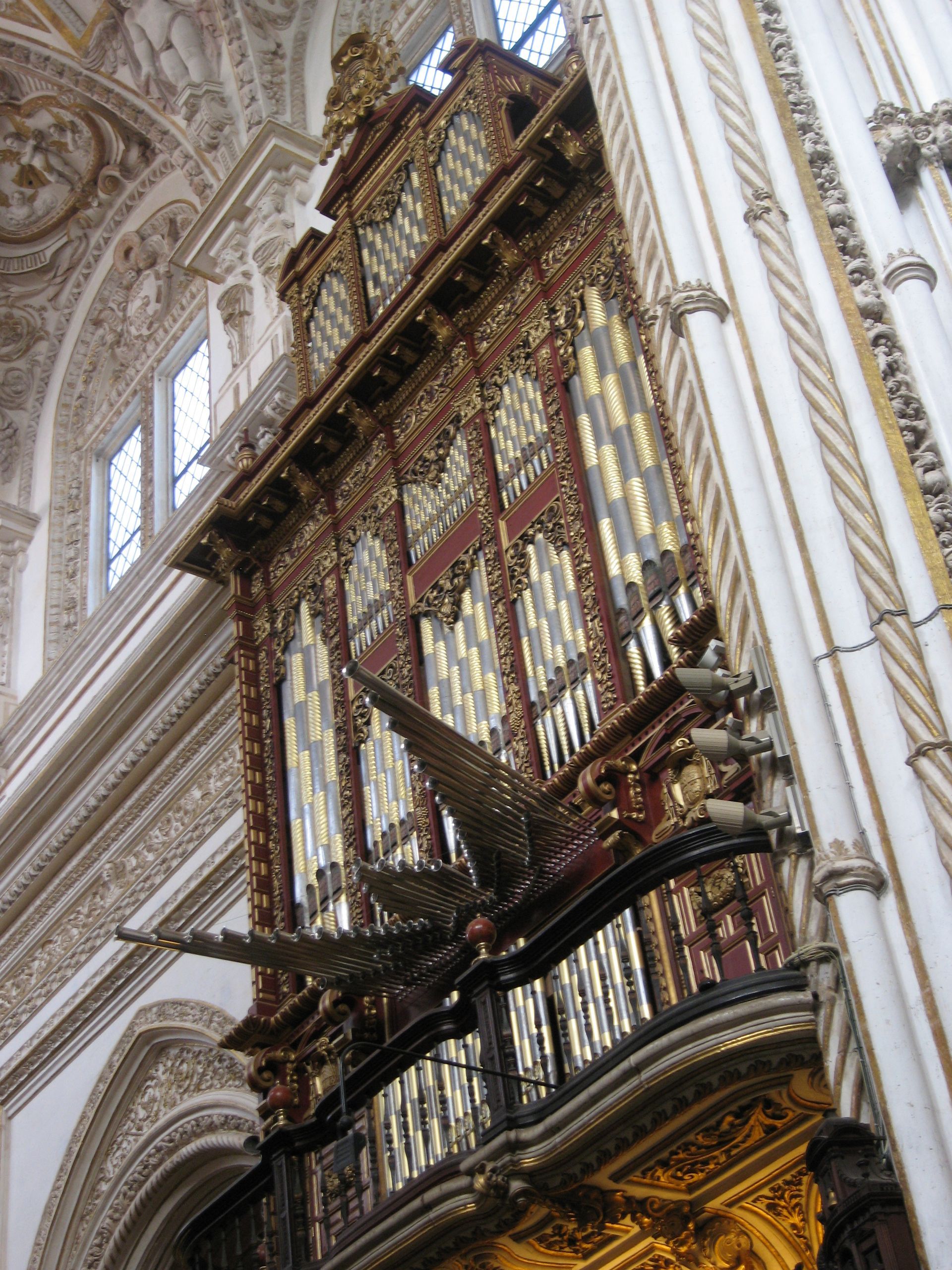 02 ...When I heard the pipe organ music surrounding in this hall, surrounding my ears, it's so facinating, so beautiful, so spiritual, can't discribe by words...
☞ Details of this pipe organ(click for 2448 x 3264)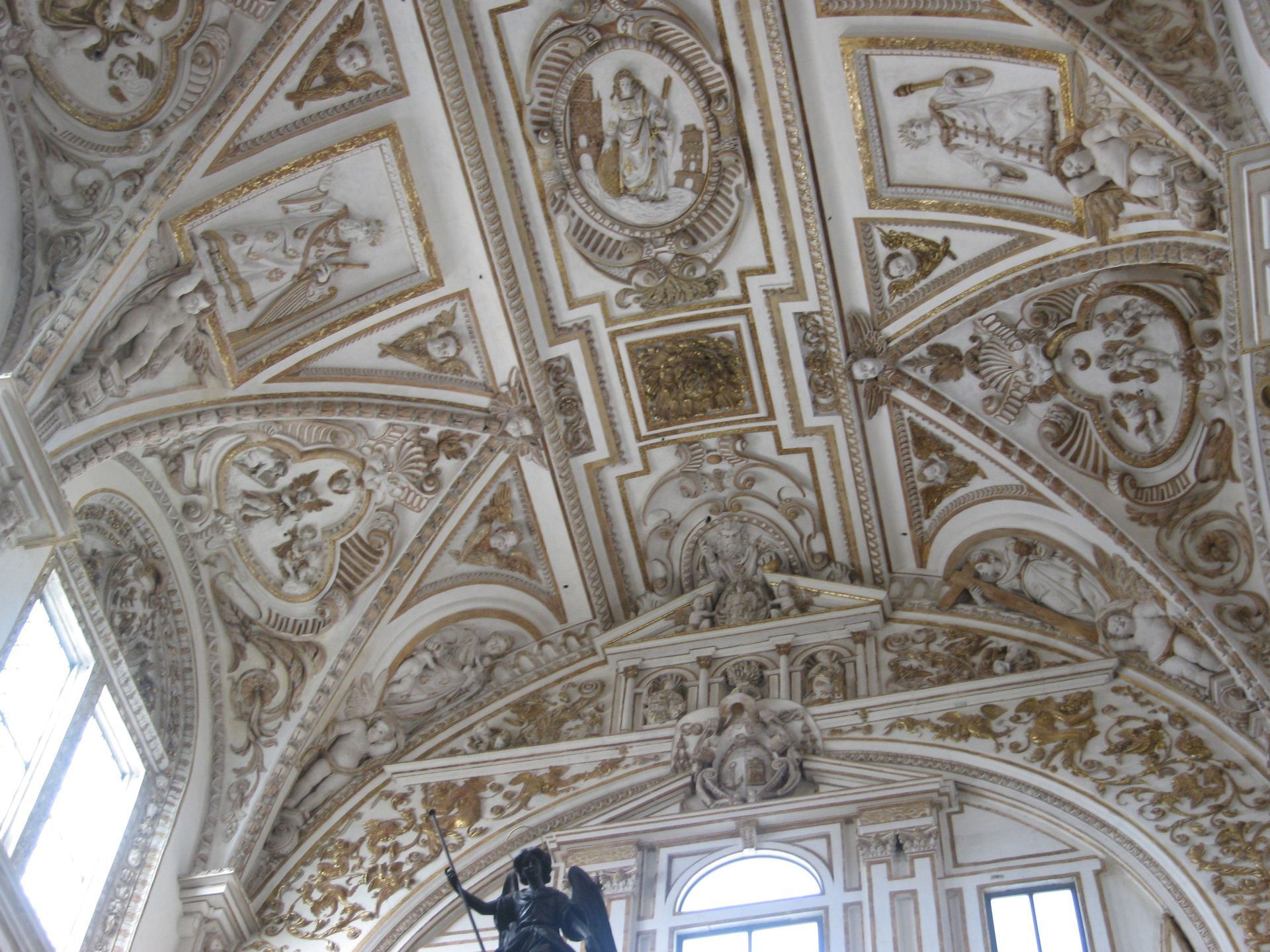 03 ...Look at this ceiling, angels flying all over...
☞ Angels flying in vast sky(click for 3264 x 2448)
Then, after I walked out this Mosque, wandering on the street for siteseeing, suddenly, I saw this small Museum - Museo de la Inquisición.
Here are photos (I only reveal some here, they are so horrible ) I took when I visited Museo de la Inquisición en Córdoba, Spain (Galeria de la Inquisicion-Europa Siglos XIII al XIX)
There are more 触目惊心' exhibition pictures & real Inquisition equipments, they are real, they are cruel, those history should be remembed forever, generation after generation.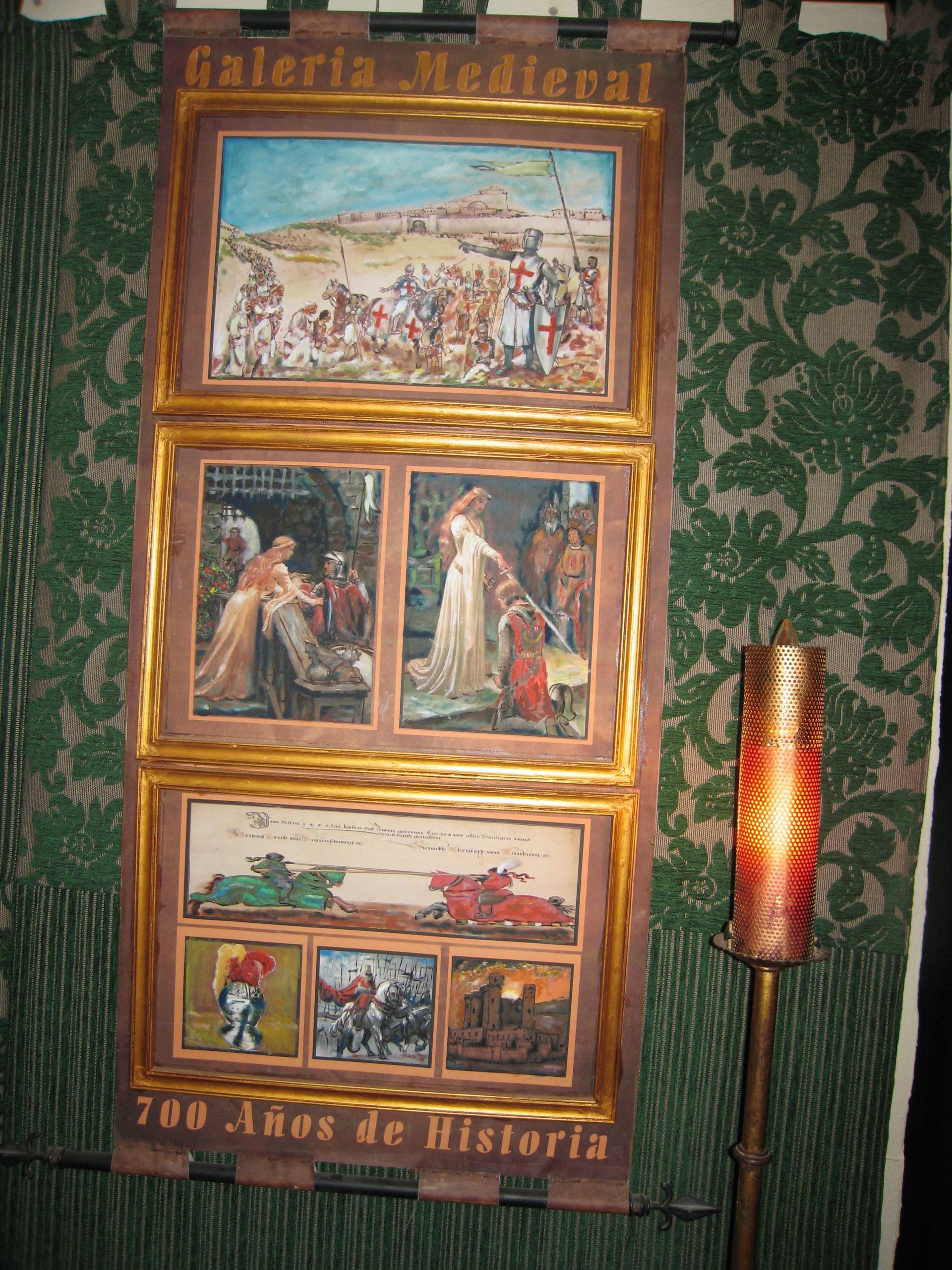 04 ...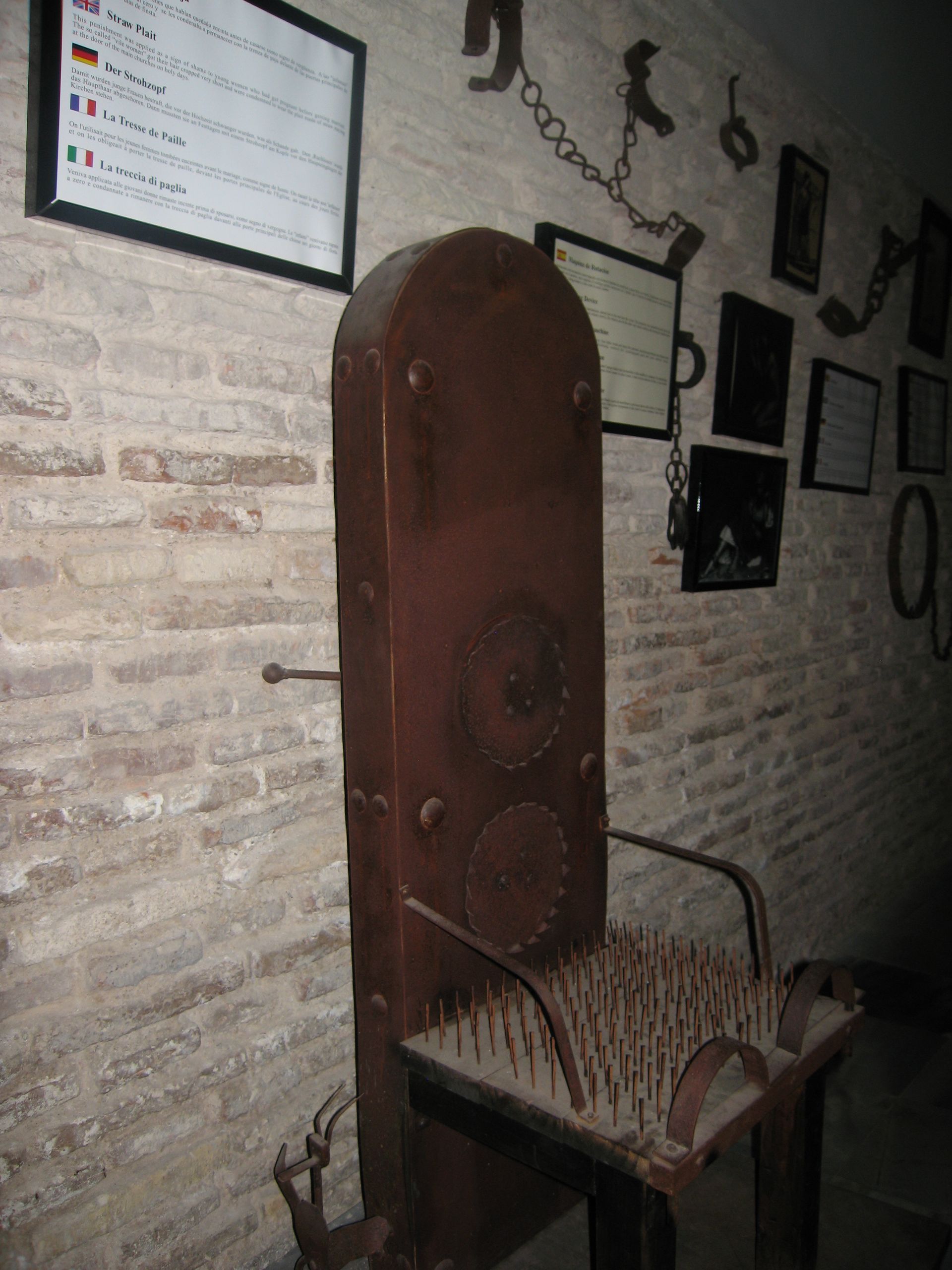 05 ...
06 ...
2 buildings, one is in Heven, one is in Hell.